Welcome to Shea's Riverside Inn & Motel

The Essex river slowly winds its way through the salt marshes that surround Shea's Riverside Inn & Motel, inviting you to stop and stay a while.
We offer unbeatable accommodations in Essex, MA and welcome both business and leisure travelers from around the world.
Shea's Riverside Inn & Motel is home to 21 rooms in two distinct buildings.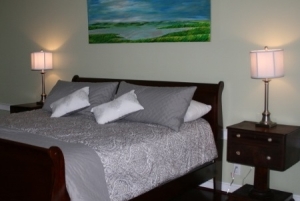 The Inn is an 18th century colonial that was recently renovated and given a new life as the most luxurious place to stay in Essex.
This 6 room Inn has retained all of its original charm. From hardwood floors to inviting sitting areas, each room is perfect for visitors in the area for business or leisure travel.
The Motel is a 15 room property that just couldn't be more delightful!
We welcome you to bring your dog along for your trip (in select rooms), and offer a variety of bed configurations to best fit your family's needs.