Welcome to Shea's Riverside Inn & Motel

The Essex river slowly winds its way through the salt marshes that surround Shea's Riverside Inn & Motel
(formerly the Essex River House Inn & Motel),
inviting you to stop and stay a while.
Take a deep breath, look around and spend some time in our little slice of paradise.
Whether you are looking for a place to stay for a local wedding, a convenient location to host visiting family members or a romantic getaway for two – Join us at Shea's Riverside Inn & Motel.
Located on the banks of the Essex River, the entire property is truly breathtaking year-round. In warm months sea birds frequent the salt marshes across from the property, and in the colder months the river is often home to seals and sea otters!
Shea's Riverside Inn & Motel is home to 21 rooms in two distinct buildings.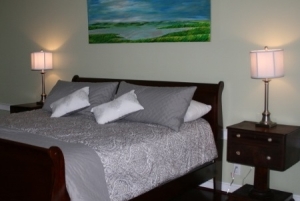 The Inn is an 18th century colonial that was recently  renovated and given a new life as the most romantic place to stay in Essex.
This 6 room Inn has retained all of its original charm. From hardwood floors to inviting sitting areas, each room is quintessential New England.
The Motel is a 15 room property that just couldn't be more delightful!
Open for the spring and summer, we welcome you to bring your dog along for your trip and offer a variety of bed configurations to best fit your family's needs.